Alaeloa is not just a place, but a state of mind...



The Alaeloa Residential Condominium is a tranquil gated ocean front community consisting of 42 homes plus a Manager's cottage on 13.42 acres of ocean front property in Napili, Maui. Alaeloa is conveniently located near the Kapalua and Kaanapali resorts, shopping, restaurants, trails and the historic whaling town of Lahaina.

Alaeloa was an ancient fishing village located in the Mailepai Ahupua'a. The native Hawaiians divided their lands into Ahupua'as which were pie shaped sections of land that extended from the mountain summit to the ocean. This land provided the Hawaiians with abundant resources that sustained a high quality of life. We can learn a lot from the teachings of our Hawaiian ancestors and the sensitivity they had for the aina (land). Alaeloa owners are committed to being good stewards of the land and perpetuating our host culture ideals.

Alaeloa owners enjoy a relaxed lifestyle in an absolutely stunning setting. Property features include manicured grounds, abundant open space, community pool and pavilion, beach, extensive ocean frontage and coastal trail, mango orchards, surfing, kayak storage, a full time resident manager and dedicated landscape staff.
The property was built as a leasehold community in 1965 and was recognized by Sunset Magazine as "Pebble Beach of the Pacific" and was one of the very first residential condominium projects in the islands. Many of our guests and residents refer to Alaeloa as "Old Hawaii". It has a charm and lifestyle that is hard to describe and is commonly known as being one of the finest residential communities in the islands.
There are a few homes available for vacation rentals and the Alaeloa house rules stipulate that rentals are to be a minimum of 30 days or one per month. Please note that Maui County considers any rental of less than 180 days as short term.
Feel free to contact me for further information.
To learn more about the differences between leasehold and fee simple, please click on this link.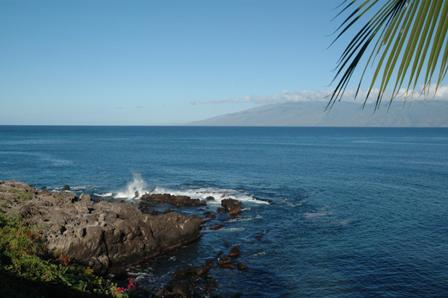 Typical ocean view and Molokai island view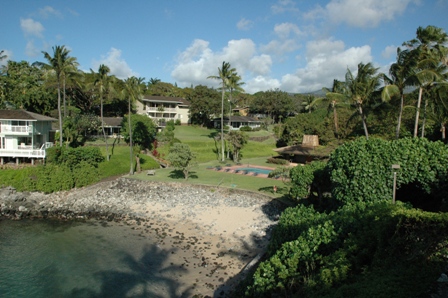 View of beach, pool and pavilion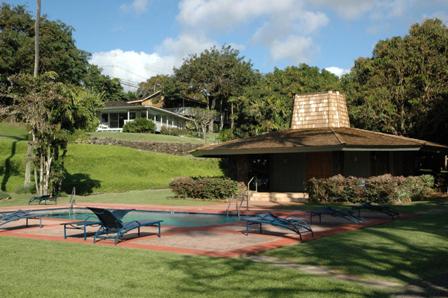 Closer view of pool, pavilion, and mango grove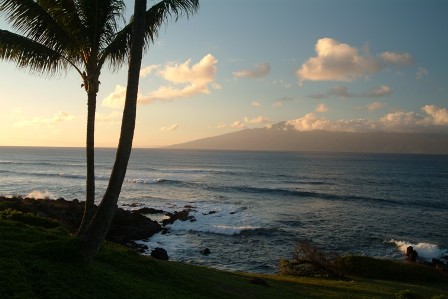 A typical view of Molokai